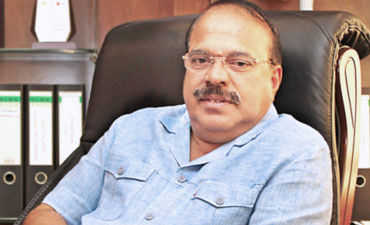 Dear Friends, It gives me immense pleasure to announce the launch of PARCO HEALTH CARE in Qatar. We have already started our operations in Dubai. Qatar is growing quite rapidly to the level of most affluent countries of the world. We wish to provide health care services to the citizens of Qatar as well as to the huge number of expatriates. I take this opportunity to assure the people of Qatar that Parco Health Care is committed to deliver high quality health care at a reasonably affordable cost. I am sure this will be a mile stone in the history of Qatar health care sector.
P.P ABOOBAKAR
Vice Chairman
Dear Friends, Qatar, a country with its rich heritage and culture always fascinated me. Now I am extremely happy to launch our health care project at Qatar, there by we get an opportunity to serve both native Qataries and huge expat population. We will do everything possible to make sure to deliver the best ,internationally accepted medical care by our expert panel of health care givers, through our chain of PARCO HEALTHCARE centres.
DR. NASEER ALI
CEO & EXE-DIRECTOR CEO
Greetings to all, Parco Health Care is launching its first polyclinic in Qatar. This is the forerunner of a chain of Polyclinics, Pharmacies, Diagnostic centres and Hospitals in the Middle East. We realize that fast paced growth of Qatar also demands internationally competent health care delivery institutions. All our clinics spell out convenience, comfort and confidence to the people of Qatar and also the expatriate population. We have state of art equipment's, well qualified and trained staff and a warm, reassuring ambience to the patients. Our team works hard and we strive every day to help our patients exceed their own expectations. It's our privilege to be here for you.
DR. NASEER P
MEDICAL DIRECTOR
Dear Friends, We at Parco Healthcare could not be more honoured than to lead a team of highly qualified health care professionals to meet the medical challenges of our patients. Our Doctors are fully committed to you. We will treat you as a whole person, not a specific ache, pain or symptom and we will work with you to identify recovery goals and develop a treatment plan to help you meet them. We are surrounded by an expert panel of Doctors, nurses and other support staff who partner us in the process. Join us in our journey as we shape Health Care for a better tomorrow.